Surgery Oral Surgery is directly related to the diagnosis and treatment of diseases, injuries and anomalies in teeth, jaws and adjacent structures.
It comprises a wide range of clinical procedures, such as tooth extraction (normal or impacted), endodontic surgery, periodontal surgery, implantology, pre-prosthetic surgery and oral traumatology.
All cases are properly analyzed and discussed by more than one Dentist.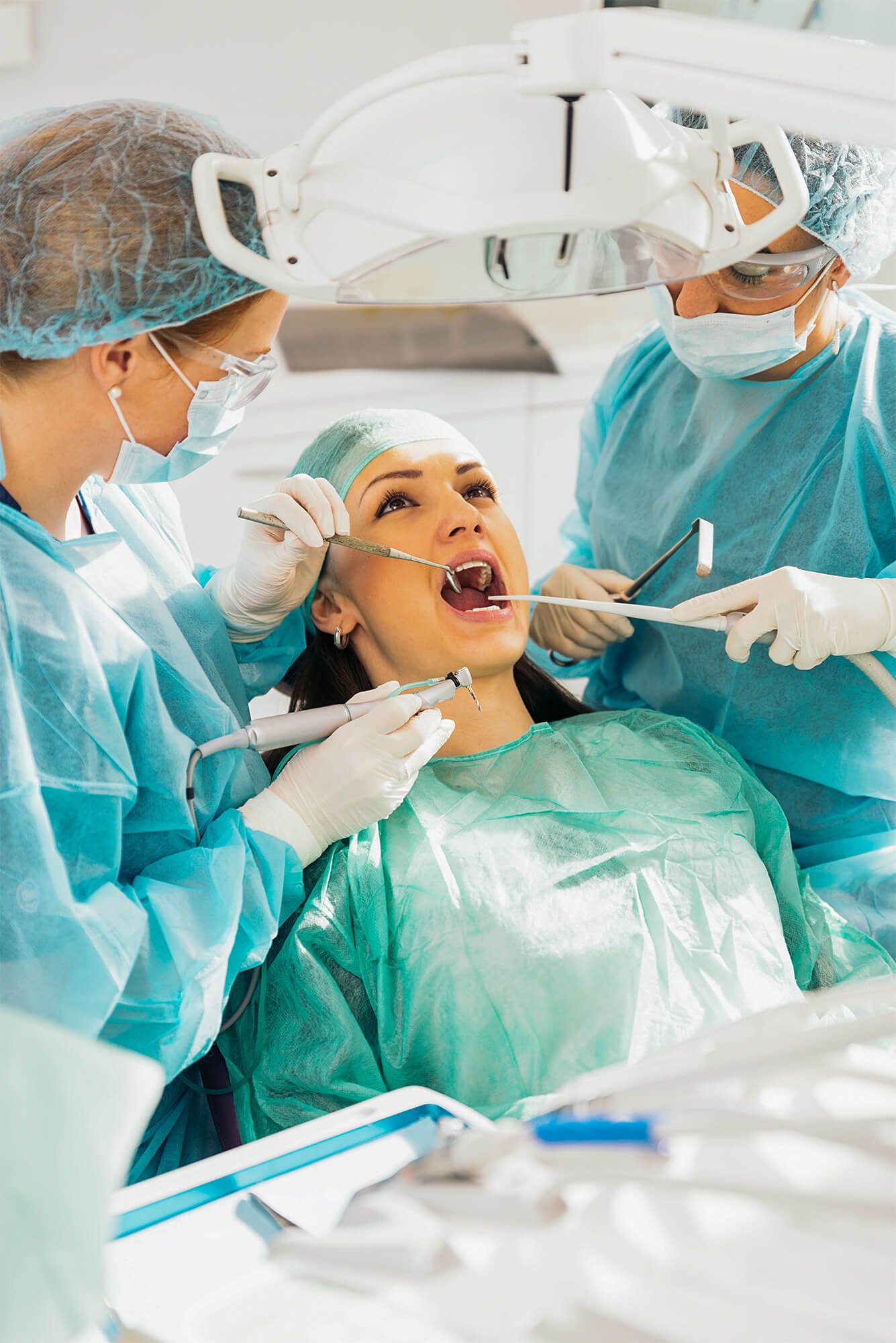 Smile again without fear!
Book your appointment at an Orto-M clinic.