Implantology is the area of dentistry dedicated to the placement of dental implants.
While prostheses (fixed or removable) aim to replace the visible part of the tooth (crown), the implant aims to replace its root using a metallic structure that is inserted directly into the bone, through a healthy and stable biological union.
Dental implants can be used to replace one, several or all of your teeth. Placement is done surgically under local anesthesia. Once healed, the artificial root works as a base for the visible part of the tooth. Artificial teeth (acrylic or ceramic) are always placed on implants.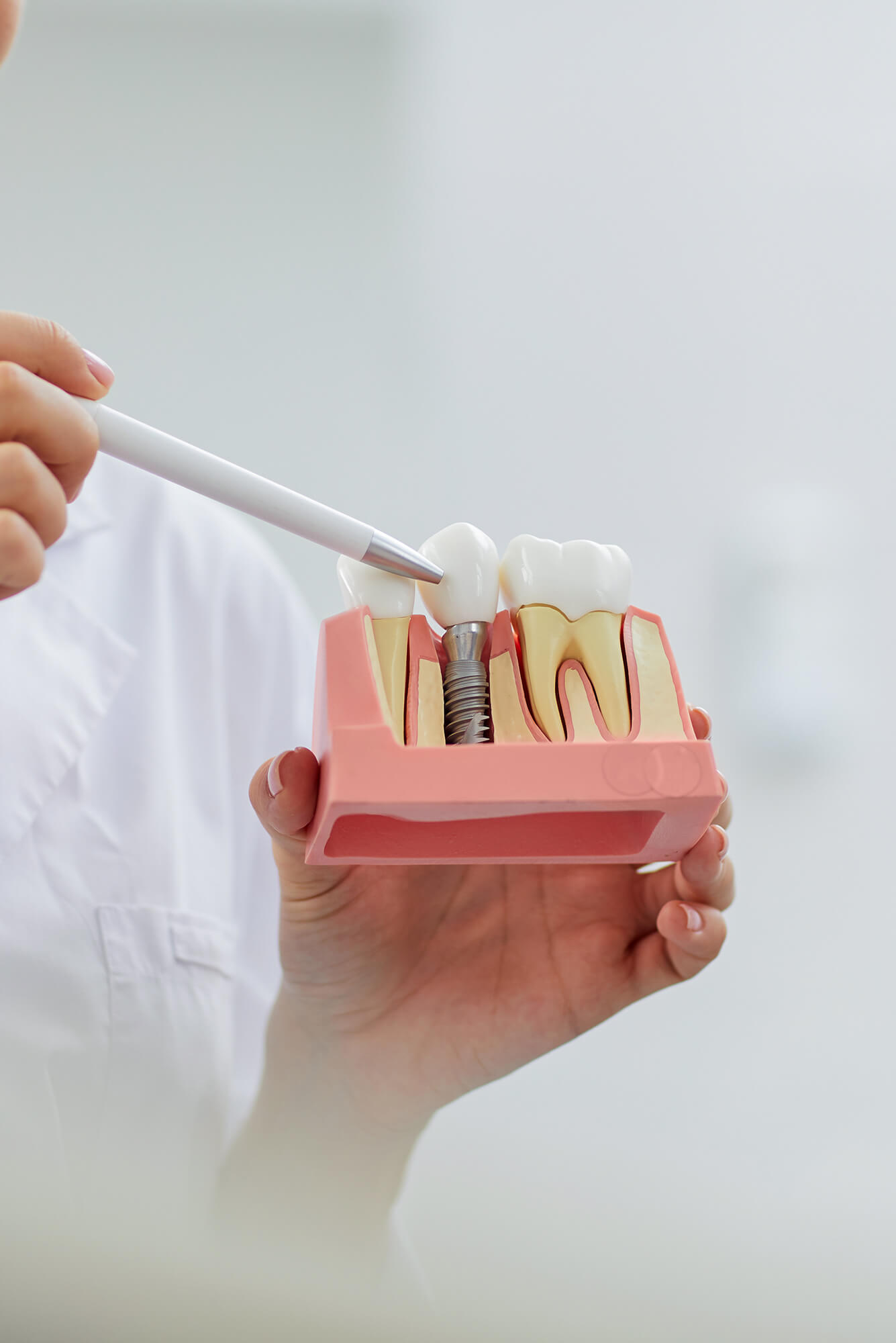 See the before and after and compare.